CONTROL CABINETS FOR
NEW POWER TRANSFORMERS
Experienced partner
Quality guaranteed
Custom-design your control cabinets for new deployments. Without the hassles.
Facilitate the deployment of new control cabinet installations for power transformers Only with NOMOS.
Custom-design your control cabinets for new deployments. Without the hassles.
Facilitate the deployment of new control cabinet installations for power transformers Only with NOMOS.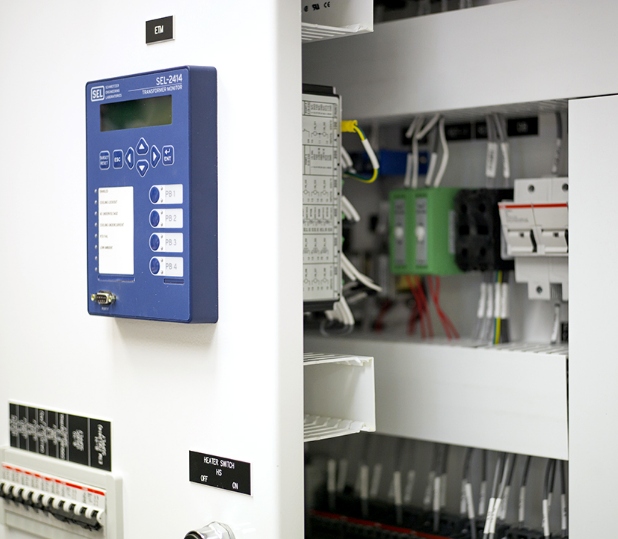 NOMOS:


The reliable partner for your power transformers

Technology now offers advanced and diversified monitoring, automation and control features that can provide an accurate picture of the functioning and status of power transformers. With thousands of achievements for the world's most important manufacturers, we are your North American specialists in the design, electrical engineering and customized manufacturing of control cabinets for power transformers.

Our customized control cabinet products include circuits and interfaces for all standard accessories and components installed on a power transformer and can also be adapted to incorporate technology and safety enhancements, company specifications, and smart grid requirements.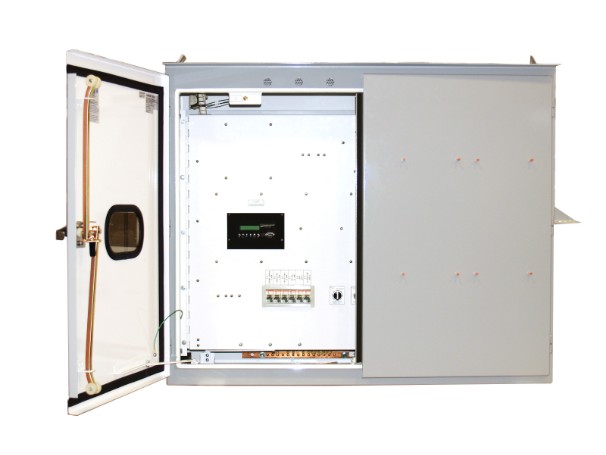 Highly specialized expertise and business relationships
We have made control cabinets for power transformers our specialty and have an established reputation recognized by the industry's key players. Our know-how and processes focus on offering an optimal, reliable and compliant solution through a flexible, professional business relationship.
Depending on the desired involvement level, we take care of the manufacturing of power transformer control cabinets in full compliance with your specifications and deadlines. Our robust solutions include circuits for all standard accessories as well as electrical wiring and any other electrical apparatus or component provided with the transformer. We speak your language, the language of quality, trust and commitment, and we adapt to your reality.
Complete compliance with requirements
and industry standards
Standardized design
ONAF, OFAF and ODAF cooling control scheme, including Auto/Off/manual, and lead stage selector switch
Interface for level gage alarm, control and protection signals, pressure relay and other transformer components
Temperature monitoring for critical applications
Component integration: annunciator, on-load tap-changers, transfer switch, temperature controller, fiber optic sensors and more
Programming and configuration of controllers, protection relays and communication networks
Terminal standard layout to control cooling, alarms, trigger circuits and test switches
Comprehensive set of drawings, wiring plans, wiring diagrams, layout plans and hardware list
Optional CSA/UL certified design, and compliant with IEEE C57.148 standard if required.
Robust component selection
Robust manufacturing terminals for alarms, control, power and measuring
Terminals for current transformer and test switch
Protection relays, temperature controller, remote terminal, annunciator, tap changer controller, and power transformer monitoring system
Choice of communication medium, such as copper, optical fiber, radio or satellite, according to the required protocol and available infrastructure (DNP3, IEC 61850 and more)
Robust accessories: GFCI receptacles, heating, ventilation and drain
Specialized manufacturing
Robust NEMA/IEC cabinet for outdoor use made of painted steel or stainless steel
Inside doors, 3-point handles, rain protector and industrial-grade hardware
Support for gages or other components
Gland plate, external and internal NEMA ground pad
SIS, ETFE, MTW/TEW wiring
Numbering and labelling system compliant with client requirements and IEEE C37.2 standard
Provision for cabinet assembly on equipment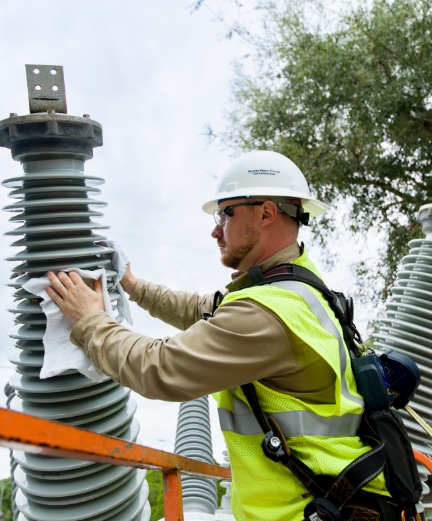 NOMOS


Part of the VOLTYX family

When you partner with NOMOS, you benefit from our sister companies that can assist customers across the United States. Tap into their expertise in the installation and commissioning of control cabinets on your high-voltage assets as well as the configuration and programming of monitoring controllers, communication networks and protection relays (unionized or non-unionized requirements).

Learn more
Contact
Got questions about our control cabinet solutions for high-voltage equipment and power transformers?
Get a quote
Have a project in mind and need a quote? Reach out to us with your specs and let's talk!