CONTROL CABINET FOR
HIGH VOLTAGE EQUIPMENT
Enhanced knowledge
Recognized expertise
Safeguard the performance of your grid assets.
Take advantage of the breadth of our control cabinet expertise for all your electrical grid equipment.
Safeguard the performance of your grid assets.
Take advantage of the breadth of our control cabinet expertise for all your electrical grid equipment.
NOMOS:


expertise aligned with technology shifts
As a manufacturer of high-voltage equipment for the electrical grid, you understand the importance and challenges of monitoring, control, communication and protection.
As a specialized manufacturer of customized control cabinets and electrical apparatus, we know better than anyone the requirements of the electrical power industry—for both today and tomorrow.
Unprecedented control cabinet versatility
We take care of the manufacturing of your control cabinets and electrical apparatus in full compliance with your specifications and deadline. Our services can address every aspect of a turnkey solution for various applications with control cabinet needs, including:
High-voltage circuit breaker
Tap changer
Capacitor bank and accessories
Application for smart grids
Asset protection
Turbines and generators
Command and protection panels
Any other equipment requiring the integration of a customized control system
Complete compliance with requirements
and industry standards
Standardized design
Temperature or vibration monitoring for critical applications
Specialized component integration
Programming and configuration of controllers and communication networks
Comprehensive set of drawings, wiring plans, wiring diagrams, layout plans and hardware list
Optional CSA/UL certified design, and compliant with IEEE C57.148 standard if required.
Robust component selection
Robust manufacturing terminals for alarms, control, power and measuring
Terminals for current transformer and test switch
Protection relays, temperature controller, remote terminal, annunciator, tap changer controller
Choice of communication medium, such as copper, optical fiber, radio or satellite, according to the required protocol and available infrastructure (DNP3, IEC 61850 and more)
High-voltage equipment monitoring system
Accessories: GFCI receptacles, heating, ventilation and drain.
Specialized manufacturing
Robust NEMA/IEC cabinet for outdoor use made of painted steel or stainless steel
Inside doors, 3-point handles, rain protector and industrial-grade hardware
Gland plate, external and internal NEMA ground pad
SIS, ETFE, MTW/TEW wiring
Numbering and labelling system compliant with client requirements and IEEE C37.2 standard
Provision for cabinet assembly on equipment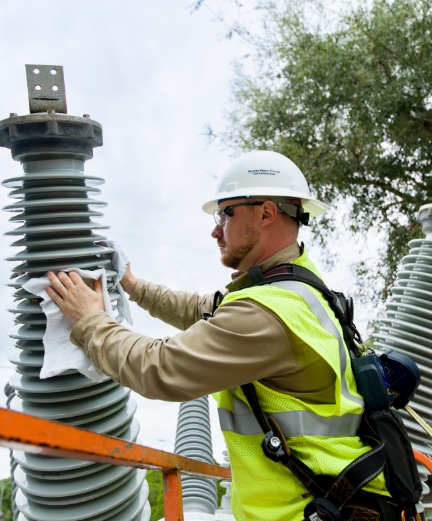 NOMOS


Part of the VOLTYX family

When you partner with NOMOS, you benefit from our sister companies that can assist customers across the United States. Tap into their expertise in the installation and commissioning of control cabinets on your high-voltage assets as well as the configuration and programming of monitoring controllers, communication networks and protection relays (unionized or non-unionized requirements).

Learn more
Contact
Got questions about our control cabinet solutions for high-voltage equipment and power transformers?
Get a quote
Have a project in mind and need a quote? Reach out to us with your specs and let's talk!